Sustainability Policy
Under our corporate motto "Mugen" (Making Dreams Come True) which is also the origin of our company name, we, MUGEN ESTATE Group, hope to play a useful role in making the dreams of all people, including our customers, come true.
We share the contributions that our business—creating new value in used real estate—makes to society, and see it as our common dream to help realize the creation of a sustainable society through our business.
We define our mission as creating new value in real estate and taking on challenges to enrich the lives of all, making their dreams come true. By carrying out this mission, we are taking on the challenges of creating a sustainable society and achieving sustainable growth for the MUGEN ESTATE Group
Clarification of corporate philosophy and management strategy
Corporate Philosophy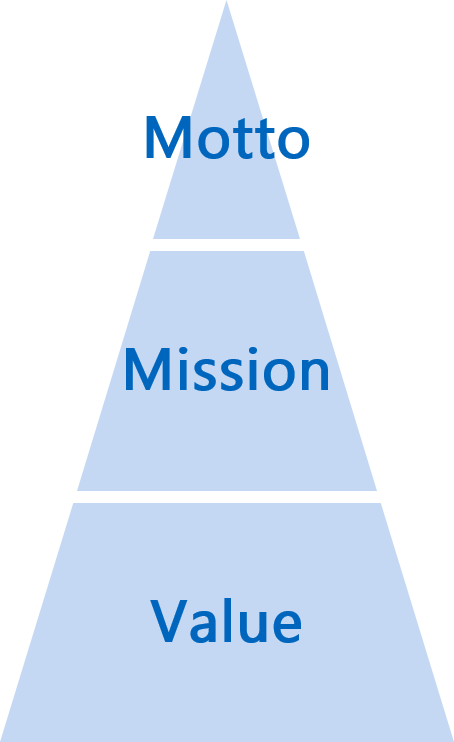 【Motto】
「MUGEN」 -Making Dreams Come True-
The corporate motto of our group is an expression of our desire to help customers make their dream of buying a home come true.
By making customers' dreams come true, we also aim to achieve development as a company and realize the aspirations of our stakeholders'.
The company name, Mugen Estate, derives from the " Mugen " in our corporate motto.
【Mission】
Creating new value in real estate and taking on challenges to enrich the lives of all,
making their dreams come true
【Value】
Pursuing speed

Let's overwhelm others with speed.
Speed is one of our competitive advantages.

Taking on challenges inexhaustibly

Let's remain willing to take on challenges at all times to achieve personal development.
It is by overcoming challenges that we can make dreams come true.

The linking of diverse talents

Let's work together by taking advantage of our individual expertise.
It is by combining our respective strengths that we can achieve great things.

Looking ahead

Let's look ahead whenever we take action.
It is by understanding a person's real intention that we can enable them to feel secure and win their trust.

Fulfilling our responsibilities

Let's fulfill our responsibilities for all of our stakeholders with the spirit of Sampo Yoshi (good for the seller, good for the buyer and good for society).
It is by fulfilling our responsibilities sincerely, one by one, that we can achieve things and win trust.
Basic Policies and Priority measures
For the company's stable and long-term growth, we believe it is important that we address sustainability issues, particularly social and environmental issues, and strengthen governance. In the Group's main business, the Purchase and Resale Business, which engages in the revitalization of real estate, we will increase our emphasis of sustainability to help create a sustainability society and enhance corporate value.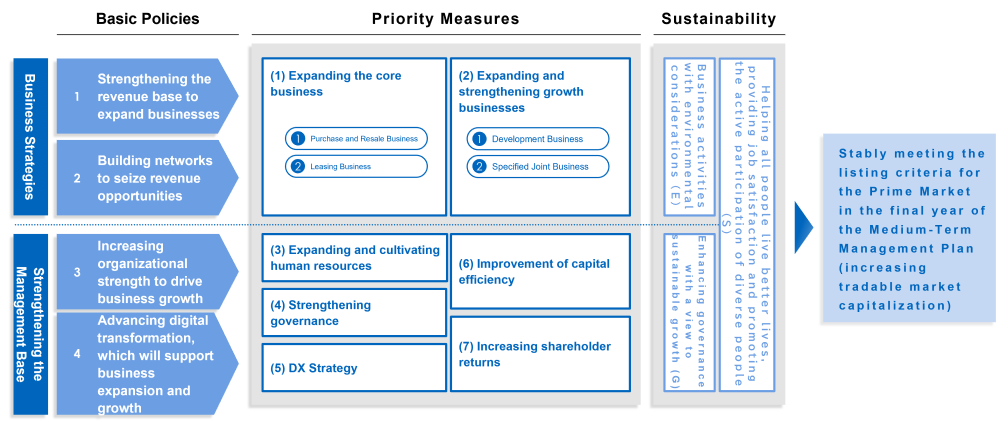 MUGEN ESTATE Initiatives
MUGEN ESTATE Group is engaged in a variety of ESG and SDGs-related initiatives through its business activities.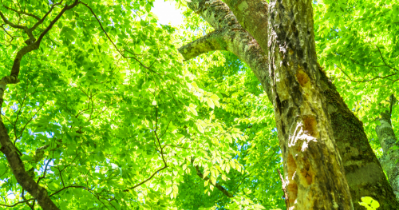 E Environment Environment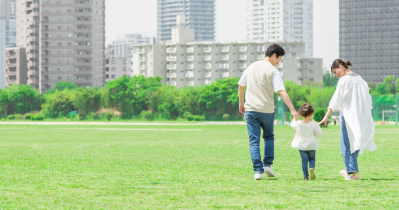 S Social Society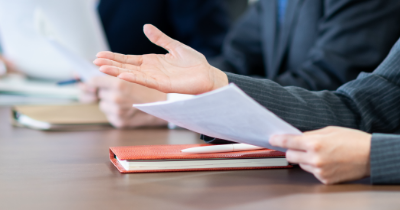 G Governance Governance
ESG
Material Issues
Related SDGs

E

Environment

Environmental Considerations in Our Business Activities

・Revitalization of used properties
・Developing environmentally friendly products

S

Social

Providing enriched lives for all people

・Support for enriching lives through the used property business.
・Contributing to local communities and society
・Investments in startups

Offering work satisfaction / Promoting participation and advancement for diverse human resources

・Diversity and work-life balance

G

Governance

Strengthening corporate governance for sustainable growth

・Basic Policy on Corporate Governance
・Disclosure Policy
ESG

Material Issues

E

Environment

Environmental Considerations in Our Business Activities

S

Society

Providing enriched lives for all people

Offering work satisfaction / Promoting participation and advancement for diverse human resources

G

Governance

Strengthening corporate governance for sustainable growth